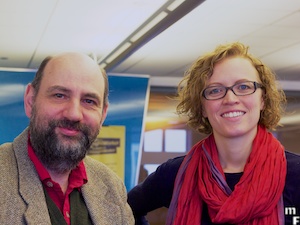 A couple of weeks ago I did a joint talk with my colleague Molly Bartlett Dishman about the interaction of agile software development and application architecture. We talk how these two activities overlap, explaining that architecture is a vital part of a successful agile project. We then move on to passing on tips for how to ensure that the architecture work is happening.
This talk was part of ThoughtWorks's "Rethink" event in Dallas. There are also excellent talks by Brandon Byars on how enterprises should be restructured to take advantage of agile thinking and by "Pragmatic" Dave Thomas on the dangers of "agile" being co-opted by the big-methodology crowd that it was designed to oppose. (The latter is worth it just to enjoy Dave in a suit and tie.)
Molly and I will be reprising and updating our talk for the O'Reilly Architecture conference in March next year.